CALL Events
The Cambridgeshire Alliance of Lifelong Learners ("CALL") organises its own study days and health walks in addition to the courses provided by its affiliated groups.
New CALL Autumn Short Course:
Into the Light: Turner as Visionary with Deborah Monteiro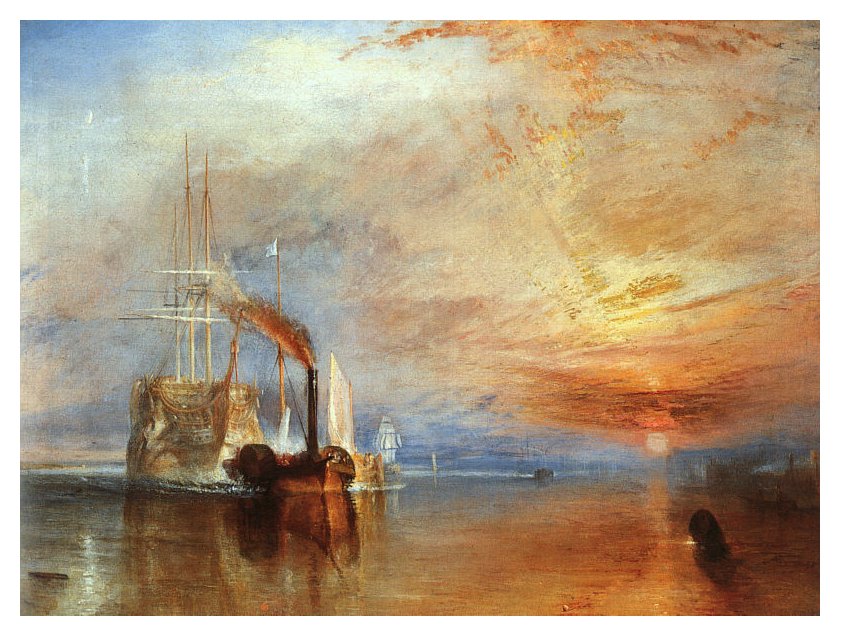 We are pleased to offer a further CALL event on Zoom for Autumn 2021 on Saturday, 27th November and 4th December 2021 from 10.00am – 12.30.
Turner had an extraordinary imagination, conjuring up epic tales from the past, grappling with contemporary social ills in early Victorian Britain whilst also being committed to the march of progress in industry. He looked to the ancient past, present and future embracing all these aspects in his paintings. But he increasingly looked into the light, as the source of energy and comfort -sunsets/sunrises dominate more and more in his seascapes offering visual excitement as well as philosophical commentaries on the world and volatile Nature around us.
The sessions will bring together some great works such as The Fighting Temeraire of 1839 and Rail, Steam and Speed of 1844. We shall follow Turner's fascination with atmosphere and weather, whereby the landscape increasingly is not seen for itself but as a commentary upon the human condition, a speculation on the tension between order and disorder.
Please find details and booking instructions for our Turner course  by clicking here
---
If you would like to be put on the CALL contact list to be notified of new events please Contact us.
---
In October 2021 we ran an Autumn Morning Workshop on Climate Change with Professor Mark Maslin
In June 2021 we ran a short course on: The Relationship between Science and Christianity – a Historical Review with Paul Ranford.
In April 2021 we ran a short course on: The Glory of North London's Four Historic Railway Termini
In February 2021 we ran a Zoom short course on The Adventurous History of the Hanse with Rosemary Williams
In November 2020 we ran a ZOOM short course on A Work of Art or Nature? – Visual Culture in the Age of Darwin with Kajsa Berg
Our first study day was held on 30th November 2019 at Bluntisham. It was a talk by Fiona Lucraft entitled Leonardo da Vinci: Renaissance Artist and was a sell-out success.
We aim to run at least two day schools a year, so please check back on this page for updates on the courses on offer.
Contact us for further information