CALL Events
The Cambridgeshire Alliance of Lifelong Learners ("CALL") organises its own study days and health walks in addition to the courses provided by its affiliated groups.
New CALL Late Spring Short Course
As it is not possible to run normal dayschools a new short course is being offered in April. One advantage of Zoom is that we can use tutors from further away than normal, to give a course.
CALL Late Spring Short Course 2021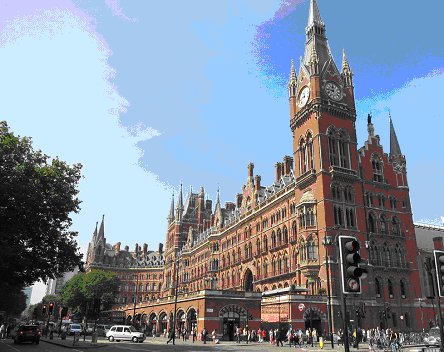 A short course on: The Glory of North London's Four Historic Railway Termini
On Saturdays 10th and 17th April 2021 on ZOOM
This short course revels in the design, architecture, history and romance of the four iconic railway termini that were built in the mid-1800's to transform the speed and comfort of travel between London and the north and east of Britain. The four stations under the spotlight are Euston, St Pancras, King's Cross and Liverpool Street, and we will explore their histories through a wealth of photographs, famous paintings and references from the literature.
Click here for more information. To register an interest in this course click here to send an email.
---
In February 2021 we ran a Zoom short course on The Adventurous History of the Hanse with Rosemary Williams
In November 2020 we ran a ZOOM short course on A Work of Art or Nature? – Visual Culture in the Age of Darwin with Kajsa Berg
Our first study day was held on 30th November 2019 at Bluntisham. It was a talk by Fiona Lucraft entitled Leonardo da Vinci: Renaissance Artist and was a sell-out success.
We aim to run at least two day schools a year, so please check back on this page for updates on the courses on offer.
Contact us for further information